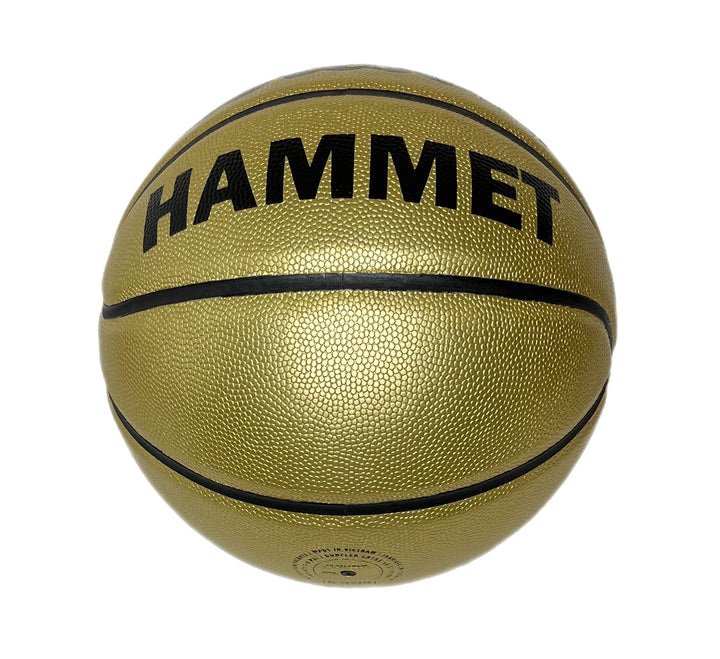 HAMMET Black and Gold basketball! Size 29.5"
The color of the ball is black and gold.

This ball is only offered in 29.5" Official Men's size. 
New channel construction suited to player preference
Pro-level feel for better performance and longevity.
If you need to provide us more instructions after you place your order, send us a message on the "Contact Us" page 
We are experts in creating the perfect ball that will blow you away! This basketball is the PERFECT gift for any basketball lover!